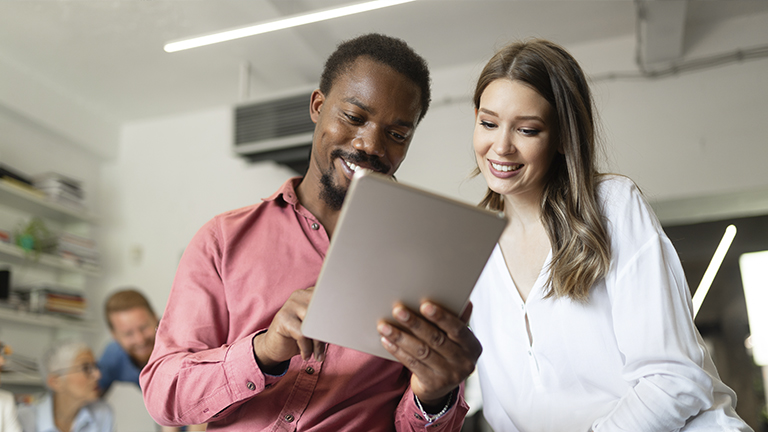 Knowing how your organisation operates and why - this is critical to your business performance. Digital transformation and marketing innovation is the first step to understanding what drives your company to success. Engagement Factory offers a complete digital transformation roadmap for your business and empowers you with the ability of customer journey mapping to get the most from your marketing efforts.
Every strategy we create is designed to empower your company at its very core – powering your digital maturity so you can to deliver seamless, digital brand experiences. Our full service process spans all channels and evolves continuously, as your customer's demands and needs change.
Digital Transformation for Optimal Customer Engagement.
Every victory begins with a plan - a blueprint for success. This forms the foundation of our digital transformation strategy. Engagement Factory coordinates your critical systemic elements to align your sales and marketing teams towards the goal of attracting and retaining customers. By fundamentally changing the core of how your company operates, we can implement a digital transformation plan that promotes unity and success.
Our approach to digital transformation is the process of enabling you to create new – or modify existing- process, technology and customer engagement strategies to meet market requirements. This reimagining your business goals digitally, by always keeping your end user in mind, is what we call digital transformation.
Accelerate Digital Transformation.
Investing in digital transformation is an investment strategy and should not be viewed as a cost. Engagement Factory's proven approach ties digital projects directly to business outcomes, so you are able to calculate your ROI. Companies that make the most progress in their digital journeys tend to be more iterative, adaptive and innovative. The main factor when considering digital transformation is to step outside the "normal" way of thinking to connecting the dots between business goals and assess current capabilities as defined by your customer.