Technology.
With the right technology working for you, marketing and sales become a breeze. Putting our techno solutions to work, you can treat your customers to the best possible customer experience, because it's custom made for them. Suddenly, your complex, time-consuming marketing efforts become a lot easier and quicker to execute. And by automating your organisation and its communication, you'll save time and money that you can invest in other areas of the business. Now that's what we call smart ROI!
Actually, when it comes to automation tools, you're spoilt for choice. Problem: there are so many, it can be quite bewildering. You'll also need a good dose of technical knowledge to use these new technologies effectively. Don't worry: Engagement Factory is ready to help you!

We'll help you choose the most appropriate digital resources. We'll take care of the implementation and any migrations and integrations with other systems. We'll provide training on the chosen tools and stick around to get you up and running. This way, your organisation can quickly start coining it with the new 'profit makers'!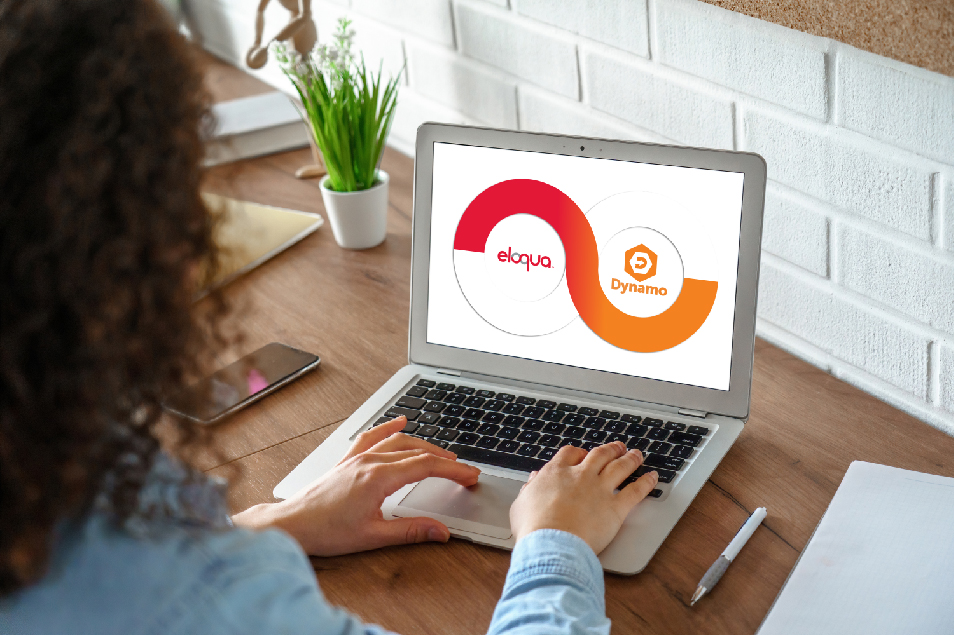 Add Dynamo to your existing Eloqua campaign or programme, so your contacts can receive the most relevant communication to them, delivered in the right context, at the right time and now even through Whatsapp, Facebook, Twitter, SMS and many more!
We'd love to help you with:
We can also assist you with: