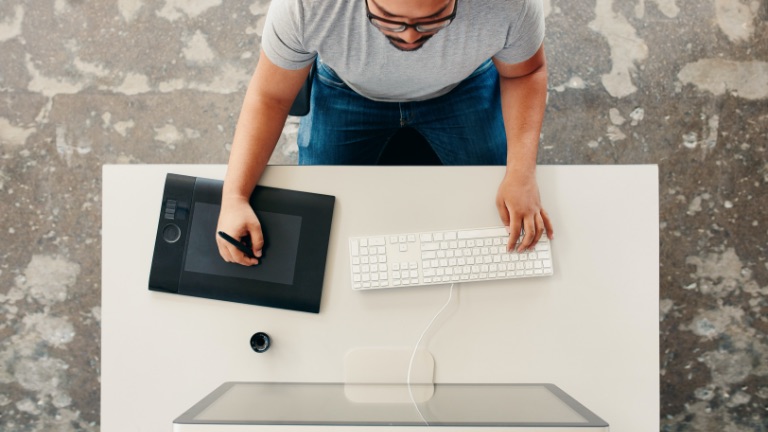 Did you know that a person processes images 60 000 times faster than text? Graphic design is how you can reach, convince and convert your website views into customers faster than ever. Engagement Factory offers world-class graphic design skills, creative knowledge and visual content to communicate messages and promote your business. Through the creative process and graphic design problem solving, our team can turn your ideas into interactive compositions that convert.
Content strategy basics begin with creation, follow through into distribution and finish with the user experience. Our approach takes a data-driven angle to find out what works for your customers, and what will bring in profits for your company.
Graphic Design Tools and Technology.
Our graphic designers use the latest in technology to bring your ideas, brand and identity to life through visual compositions. Whether you need custom photography, typography, illustrations or something in-between, our graphic designers are prepared to achieve your vision. Alternatively, we can take the lead and implement something innovative and unique for your graphic design needs. Simply contact us to start the conversation.
The Graphical Design Process.
Our unique approach to content is apparent in our graphical design process. All of the graphic design assets that we create for your company will be informed by a blend of your vision and your customer's needs wants and challenges based on in-depth market research.
It's time to put your best image forward - contact us today.