Setting KPMG up for sustainable success, with Digital Transformation as organisational efficiency
KPMG is one of the world's leading professional services firms, providing innovative business solutions and audit, tax, and advisory services to many prestigious organizations worldwide. Although the organization is headquartered in Amstelveen, Netherlands, it is incorporated in the United Kingdom and maintains a network of firms in 147 countries.
Challenge
KPMG's Outlook2025 business strategy required a massive focus on output and organisational efficiency. The need to streamline, automate and measure marketing and sales activities became a primary focus for the organisation. As a large international organisation, KPMG turned to digital transformation as a way to accomplish this. They knew that this involved a holistic approach, which meant incorporating the right structure, roles and competencies, but also meant generating better insights and results.
However, KPMG could not simply select any tool for the job. They had specific needs, and regulatory considerations such as the GDPR could have dire consequences if the marketing implementation was mishandled. While their ultimate goal was to increase operational efficiency and grow revenue faster, KPMG had to integrate their marketing and sales technology in a collaborative way across international departments to do so.
KPMG did not have the experience, resources, or tools to satisfy such a demand, and thus turned to Engagement Factory for assistance.
Deliverables
Customer engagement management,
Modern marketing training,
Commercial enablement,
Lead management blueprint creation,
Marketing automation,
Vendor selection, Digital transformation roadmap
Notable Results
A shift towards a new, Digitally transformed customer engagement approach using marketing automation to drive commercial excellence, Aligned KPMG's marketing stack with strategic priorities and enabled data- driven business decisions
01 / 03
Objectives
To overcome their challenges, KPMG had to achieve the following objectives:
Objectives
Increase marketing and sales efficiency
Implement a plan for customer engagement
Ensure their GDPR compliance
Align their sales and marketing operations
Create better insights and results from Marketing & Sales activities
Increase marketing and sales efficiency
KPMG's business objective for the next five years is centred around operational efficiency. Their Outlook2025 program highlighted the importance of marketing and sales for organisational success, meaning that the company would have to find opportunities to improve these departments as a critical priority.
Implement a plan for customer engagement
An essential element of sales and marketing alike is customer engagement. KPMG wanted to enhance their customer experience for long-term success, and thus needed a solid, sustainable plan for the future.
Ensure their GDPR compliance
The introduction of the GDPR in 2018 caused many digital marketing and sales efforts to be reconsidered. Fines up to millions of Euros forced companies to gain explicit permission of their customers to contact them. For KPMG, this meant that any new digital marketing effort had to consider the GDPR and remain compliant in all aspects.
Align their sales and marketing operations
KPMG conducted sales and marketing in over 100 countries and thus had many branches to attend to and challenges to adapt to. This introduced the additional challenge of creating consistency between the branches and departments around the world.
Create better insights and results from Marketing & Sales activities
In order to make reliable, informed business decisions, KPMG needed access to better data that generated the insights they need. Thus, part of their objectives for enhancing their sales and revenue included understanding how their customers engaged with marketing and sales.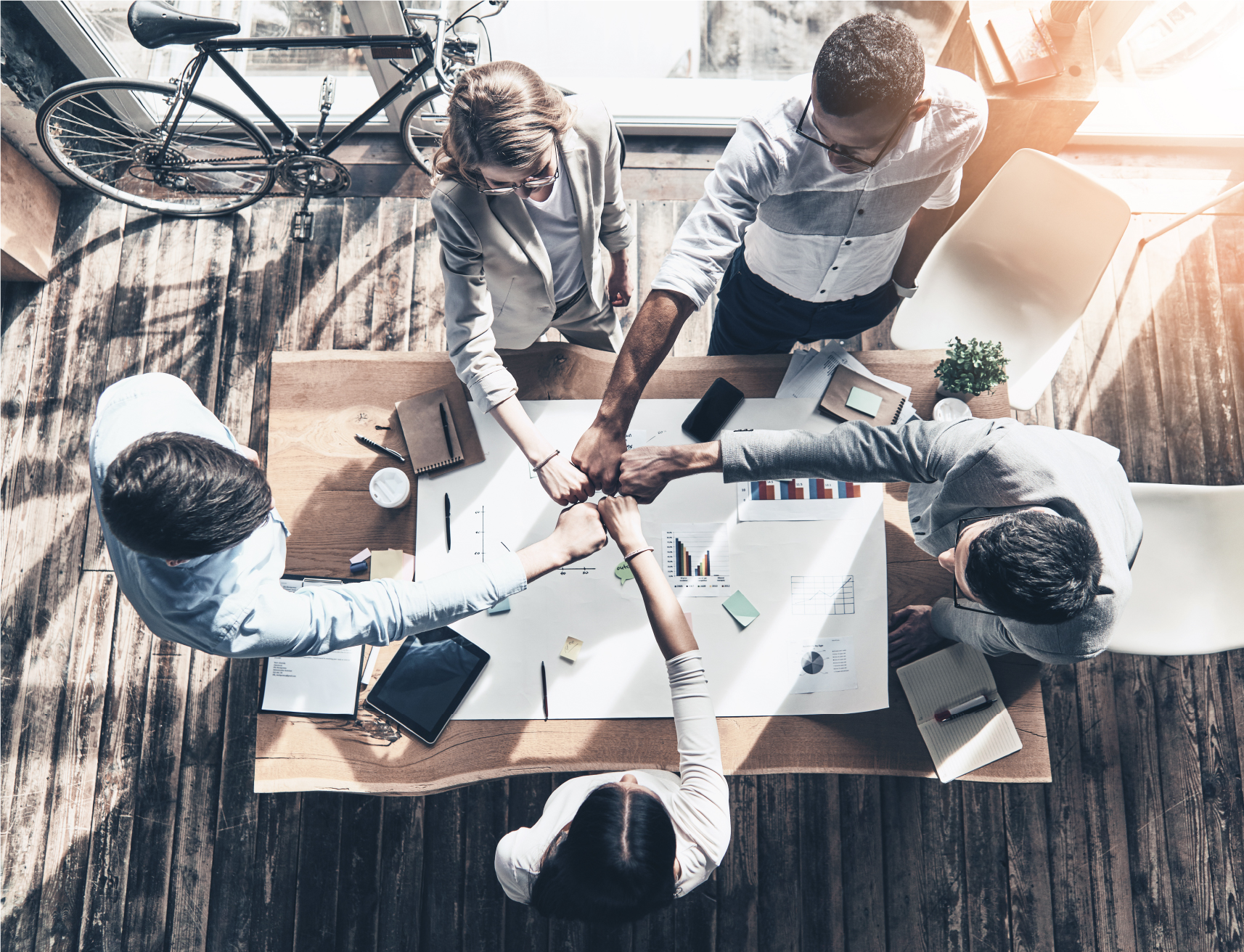 02 / 03
Solution
KPMG approached Engagement Factory to help them improve their sales and marketing through digital transformation. Engagement Factory dedicated itself to using a holistic approach by setting up the right structures, roles, competencies and education in place to help KPMG grow revenue faster and understand their customers better.
Deliverables
Marketing automation implementation and configuration

Marketing automation assessment

Vendor briefing, interviews, demos, and selection

Customer engagement strategy

Modern marketing training and education

Lead management framework
Step 1 - Discovery
Engagement Factory began by creating an inventory of KPMG's business needs, objectives and opportunities. We matched various elements such as Customer Experience, Digital Marketing, Commerical Operation and Marketing and Sales to KPMG's critical assets: People, Process, Technology and Data.
Through in-depth internal stakeholder interviews and detailed market analysis, we created a compilation of KPMG's essential objectives, ideals and ambitions. From this, we crafted and hosted a modern marketing training course for all internal stakeholders. This provided inspiration and education towards a new and enhanced marketing and sales process while limiting internal pushback.
After the discovery step was complete, Engagement Factory provided a report on our findings and recommendations as well as a commercial enablement assessment of KPMG's marketing and sales team. These documents outlined how KPMG could improve and enrich its customer experience.
Step 2 - Lead Management Process and requirements
Based on the key insights from the discovery phase Engagement Factory redesigned a future Lead Management Framework including possible scenarios on the impact of implementing a Marketing Automation tool.
Afterwards, we hosted a marketing automation and lead management workshop with KPMG's marketing and sales teams to prepare them for digital transformation. After the workshop was concluded, we were able to translate the answers and outcomes of the workshop into a list of solution criteria for KPMG's ideal marketing automation tool.
In addition, Engagement Factory gathered a complete understanding of other technical requirements outside of marketing and sales from Procurement, IT, Data, Security and Legal teams. This enabled us to provide a new KPMG Lead Management Framework and process with practical workflow recommendations.
Step 3 - Marketing Automation Vendor Selection
From the above input and data, we began comparing Marketing Automation solutions to discover the best fit for KPMG. This included a comparison of features and functionality, review ratings, demonstrations and external support. Upon finding valid candidates to fit KPMG's business objectives, we presented a report for KPMG to decide on which solution they preferred.
The deliverables in this step included:
Marketing Automation Solution Criteria Document
Request for information (RFI) Vendor briefing document
(RFI) Vendor questions form.
(RFI) Vendor responses list including weight and rating
(RFI) Vendor demo scripts
Step 4 - Implementation and configuration roadmap
Independent of the final tool selection, Engagement Factory developed a tool-agnostic methodology for the implementation of the Marketing Automation platform that consisted of an implementation and foundation track.
During the implementation track, we set out system provisions and essential project preparations that needed to be taken note of. We also laid the on-site foundations in anticipation of the new tool and helped guide the initial implementation itself. Upon go-live, we further assisted with knowledge transfer activities and technical support.
The foundation track involved helping KPMG align their systems to immediately use their marketing automation tool of choice. This included database considerations, campaign essentials, lead management foundations and performance management guidelines.
03
/ 03
Results
KPIs
Effective and efficient digital transformation

Increased customer engagement

Enhanced sales and marketing productivity

Marketing automation implementation

Organisational shift towards better a customer experience

Better marketing and sales alignment

Expanded internal capabilities and experience
While many companies struggle to digitally transform, KPMG achieved this despite the considerable challenges and amount of work involved. Engagement Factory provided with the right experience, tools and knowledge to help KPMG become more effective and efficient with digital tools and processes.
Thanks to Engagement Factory's knowledge and expertise, KPMG now has the confidence to implement engaging marketing campaigns powered by automation. The education, guidance and framework that Engagement Factory provided have set KPMG up for long-term, sustainable success with a fully functional marketing automation system. Today, KPMG is on -target to reach its organisational goals of customer engagement and operational efficiency.
Want your own success story?
Contact Engagement Factory today
Engagement Factory has years of experience in consulting and developing marketing strategies that engage and delight your customers, no matter your industry or challenges.
Contact us today for a free consultation and experience the difference of true engagement.