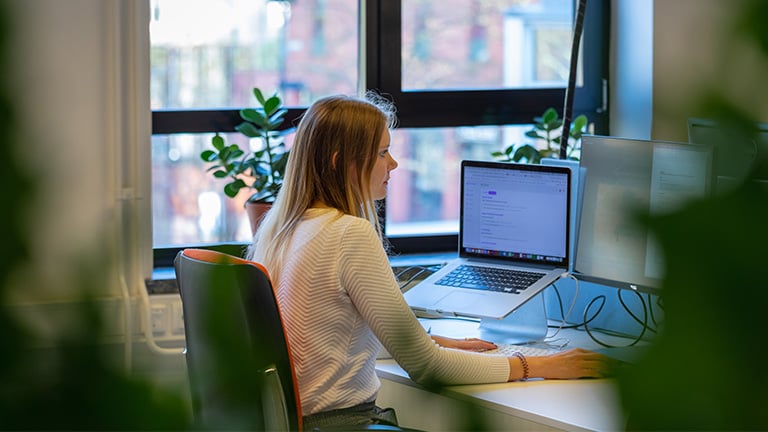 Engagement Factory/Blend360 company is a fast-growing marketing science and data solutions company. We offer the opportunity to work in an innovative scale-up culture where everything you do matters. With world-class capabilities, solutions, and an incredible service, Engagement Factory strives to help large EMEA B2B and B2C companies solve the puzzle of data-driven business acceleration.
Engagement Factory/Blend360 is seeking a Senior BI Analyst, with experience in multiple BI tools, to develop reports that measure the effectiveness of multi-channel campaigns for our clients. If you've got an entrepreneurial spirit and passion, are driven by results, and want to be a part of significant growth, we're looking for you!
This opportunity will be full-time and employees can work remotely.
This is why you get out of bed every morning
As a Senior BI Analyst in the team, your primary responsibilities will include the design, development, support, and maintenance of our automated business intelligence services for our clients. You will specify business requirements, design processes that leverage/adapt the business logic, and regularly communicate with internal and external business stakeholders to ensure delivery meets business needs.
Rapidly design, develop and implement reporting applications that insert

KPI metrics and actionable insights into the operational, tactical, and

strategic activities of key business functions.

Support development of logical and physical processes in data warehouse

including creating tables, triggers, ETL, and stored procedures and functions to support data needs of the BI reports.

Partner with product owners and cross-functional teams in a collaborative and agile environment.

Foster an environment of service design thinking, prototyping quick-hitting solutions, and high-value innovation opportunities for our functional partners.

Document data flows and technical designs to ensure compliance with organization, business, and security best practices.

Regular evaluation of implemented tools for investment productivity and

Continually assess functional capabilities vs. other tools in the market and opportunities for enhancing existing or introducing new

Develop dynamic dashboards, grids, graphs, scorecards, and statistical

Recommend changes to policies and established procedures that affect

immediate teams.

Establish and maintain design and development best practices.
What you need to be successful
Bachelor's or Master's degree in Data Engineering, Information Technology, CIS, CS, or another related field or experience.

4+ years of related work experience in Tableau, PowerBI, or another similar system.

Strong experience on Schema objects like Logical tables, Attributes, vFacts, Hierarchies, etc.

Ability to architect and scope complex projects involving multiple platforms across the back end (data warehouse), the transformation of data (ETL), and visualization (BI tools).

A strong understanding of SQL is critical.

Must have strong project management skills.

Ability to independently learn new technologies.

Ability to show initiative and work independently with minimal direction.

Demonstrate a desire to remain current with industry technologies and standards.

Self-starter and strong interpersonal skills.

Good communication and coaching skills.
What is also nice to have
Experience in a broad range of data warehousing platforms and ETL solutions such as Teradata, Oracle, Hadoop, Airflow, Alteryx is desirable.

Familiarity with Python, or R is a plus.

Familiarity with agile process scrums, sprints, etc.

Presentation skills – demonstrated ability to simplify complex situations and ideas and distill them into compelling and effective written and oral presentations.

Solid understanding of SQL tuning practices and indexing and partitioning strategies.

Knowledge of, and experience with, all phases of the SDL (software development life cycle), including requirements elicitation, design, coding, testing, and deployment.
Your chance to have an impact and grow with us
Join a group of marketing, sales, and data science experts that love to push boundaries, challenge each other to get the best possible results, and have fun while doing that.

Nothing set in stone yet, plenty of room for new initiatives and ideas.

Enjoy an excellent base salary

.

With a DNA that matches, we will jointly be able to drive both your and our clients' successes.