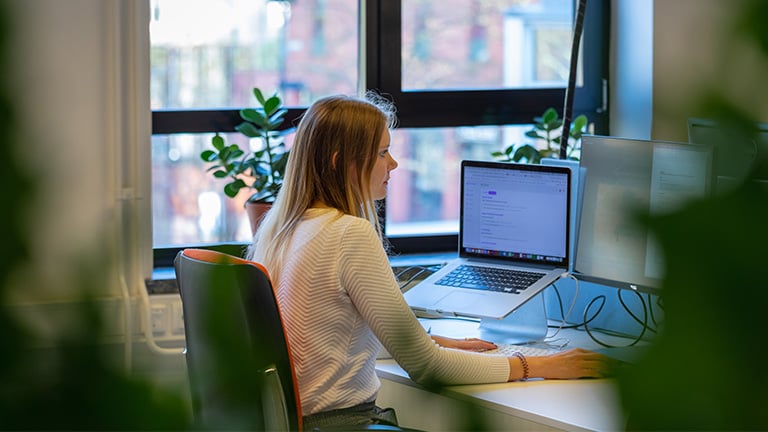 Engagement Factory, a Blend360 company, is a fast-growing marketing science and data solutions company. We offer the opportunity to work in an innovative scale-up culture where everything you do matters. With world-class capabilities, solutions, and an incredible service, Engagement Factory strives to help large EMEA B2B and B2C companies solve the puzzle of data-driven business acceleration.
What is our team like?
Our international team is a balanced mix of varying expertise and experience. Within our team, there is plenty of room for personal ideas and personal development. A new challenge is always lingering on the horizon. What's more? Fun! We regularly do fun things together: Friday afternoon drinks, gaming nights, running a marathon, or an exciting pub quiz.
We are looking for talented graduates who are interested in a career in Data Engineering and want to join our dynamic team. This opportunity will be full-time and will be based in the Eindhoven office in the Netherlands.
Want to kick-start your career in Data Engineering? Join our All-Star program!
Engagement Factory's All-Star program is a 6-month full-time program, with hands-on training from our field experts, working directly with clients. During the All-Star program, you will be enhancing your technical skills and business acumen by attending various technical classes. You will also be awarded several valuable certificates in the field of Data Engineering. You will also get a lot of guidance in developing your soft skills (personal leadership, project management, etc.).
The Data Engineering All-Star will focus on:
Develop scalable and robust data pipelines using cutting-edge cloud technology and frameworks including AWS, Azure, GCP, Spark, Docker, and more.
Work with business leaders to solve unique business challenges using advanced analytical techniques.
Create modular code libraries that can be reused and repurposed for additional business needs.
Build good CI/CD practices and general testing rigor.
Implement models, data structures, and complex business transformations in an enterprise production environment.
Write accommodating documentation with data assets and product deliverables.
Contribute to the design, development, and maintenance of ongoing data products that deliver business value.
This helps you to be successful:
You have a master's degree in Computer Science, Math, or another quantitative field.
You have experience in developing code and/or applications using software such as Pyspark, Python, SQL, Java, etc.
You want to learn more about machine learning approaches, algorithms, libraries, and processes for feature selection and engineering.
You want to learn more about cloud-based platforms, such as Azure and AWS. If you already have experience using those platforms, this is a plus.
You have a great learning and teamwork attitude
You are willing to work at our office in Eindhoven at least 2-3 days a week.
What to expect from us:
A fully paid training path toward becoming a professional Data Engineer.
A gross monthly salary of € 2.800.
25 annual days of paid leave and 8% holiday allowance.
A guided path for personal and professional development in which you obtain valuable certificates.
The chance to develop yourself in an inspiring, international growth company.
You'll join a group of marketing, sales, and data science experts that love to push boundaries, challenge each other to get the best possible results, and have fun while doing that.