Demand & lead generation.
It is vital to understand the difference between Demand Generation and Lead Generation. WHY? Demand Generation is often interchanged with the concept of lead generation; however, there is a huge difference between these two very important concepts, namely the outcome. Thinking they are the same beast and having only a single marketing strategy can lead to failure! They are unique and therefore require separate approaches.
Two sides of the same coin.
Lead generation delivers – mainly through forms or website tracking software – leads or actual contact information, gathered in exchange for something such as content or event attendance, which grow your database and are used by sales and marketing in campaigns or telesales. When it comes to lead generation, many prospects do not want to register their details with you in order to find out who you are, what you have to offer or why they should buy from you. Some reports suggest 90% of buyers only come to you when they are ready to buy, after they have done all the research and made their decision. You need to influence them before you even know they are looking, let alone who they are. Obviously you should always try and capture contact information. A lead generation strategy should certainly include all possible efforts to enable prospects or customers to constantly and easily reach out through 'contact us' forms or 'click here' buttons, to receive a call back or more information. Research shows the majority want to do their own research on solutions, products or offering on their own terms, until they decide when and how they would like to be contacted.
Demand generation basically covers all the marketing activities aimed at generating a demand or preference for your products or services, usually through marketing. Generating demand is about moulding a person's perspective so that when they are looking into something you sell there is no doubt in their mind that you are the one they should go too. You should be the first and only thought in their head, this means you have to show them you have clear differentiators and are the only one who can satisfy their needs. This is generating demand! A demand generation strategy is designed to create demand for your business offerings, by making content available that educates buyers on your unique selling points. When it comes to developing your demand generation strategy you should focus on the outcome of generating demand, not trying capturing leads. Provide information that helps them to do research and evaluate your business. Here are some tips:
Focus on ensuring the content marketing plan delivers on the actual needs of your buyers, with a respectful dialogue that allows them to be in control.
Concentrate on creating great content that they will easily understand, influences their perception and encourages them to buy from you.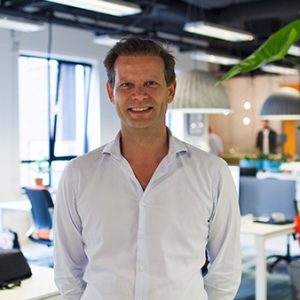 These two unique outcomes show that the strategy you develop to generate demand should be different to the one designed to simply capture their information, or generate leads.
Jos Caelers – Directeur Engagement Factory
How do they actually fit together? Well, lead generation is essentially a subcategory or component of demand generation. The two processes go hand-in-hand and lead generation simply cannot happen without demand generation. The most effective way to stop conceptualizing and understand the reality of this collaboration is to look at the Demand Waterfall, a model developed by SiriusDecisions, and widely used by B2B companies to describe and measure their lead-to-revenue funnel.
Although these two processes are bound together you need to remember they are composed of distinctive activities. Depending on your company's strategy and goals you may focus on general Demand Generation or place your efforts into Demand Generation for Lead Generation, some attempt both. Combining the individual strategies that support each process will enable you to truly deliver on business goals, generating demand AND engaging long-term, valuable customers.