Meet the author
Henri is a Data Science master with over 20 years of management experience from Nielsen. He specialises in Revenue Growth Management (RGM) Pricing, Promotions and Assortment. He has a deep understanding of the challenges modern businesses face today. His pragmatic approach to problem solving and clear vision on impactful results enable him to help businesses of all sizes find success through data.
Today's market presents a variety of considerations when building an optimal assortment. Companies must look at the needs of their customers, the competition, their product mix, pricing, and the availability of stock. There are other aspects too like the impact of technology, changing consumer preferences, and the need to maximise profits. By taking into account all of these factors, businesses can create an assortment that will drive sales and increase profits.
In this blog, we break down the most important elements in today's market for building the optimal assortment to stay ahead of the curve.
Economic Climate
The current economic climate dictates how you make decisions on what the optimal assortment should be. With prices increasing due to inflation, it is important to focus on assortments that provide the best value for consumers. This means not only focusing on the most desirable products, but also on those with the most competitive prices. Decisions should follow data driven insights to define business rules, select and delist products and find listing opportunities to build out a desirable range.
Additionally, your supply chain and associated costs should be considered when building the optimal assortment. If you want to maximise your revenue growth, you must focus on simple assortments with good price positioning and fair quality. This is especially relevant given the current market situation, where consumers are more cost-conscious than ever before.
Finally, when building an optimal assortment, retailers and manufacturers should look at the potential impact of product launches. Launches can be incredibly beneficial for revenue growth, but they should be strategically timed and planned to ensure commercial success. Looking towards incremental sales from launches that add overall revenue instead of redirecting revenue from one product to another is key, thereby avoiding 'cannibalization' of existing lines and creating true revenue growth.
"In today's market, building the optimal assortment requires careful consideration of pricing, supply chain, costs, and product launches. With the right strategy, retailers and manufacturers can ensure that their assortments provide the best value for consumers and maximise revenue growth." – Henri van Voorthuizen
Shifting shopping styles
The way consumers shop has drastically changed over the past few years. With the rise of e-commerce, more and more customers are opting to shop online rather than in-store, largely fueled by the arrival of Covid-19. This means that businesses must be mindful of how their assortment is presented on their website or app as well as their stores. It's important to make sure that products are easy to navigate and clearly labelled and categorised.
Smartphones accounted for 64% of global retail website visits and generated 46% of e-commerce revenue. Thus, you should anticipate the impact of mobile shopping and how your assortment is presented on a mobile device. Consumers are looking for quick and easy solutions, and online shopping is no exception.
Sustainability and green labelling
Consumers are becoming more conscious of their environmental impact and are increasingly looking for products that are sustainable and positioned as green and eco-friendly.
Manufacturers and retailers need to ensure that their assortment planning reflects these consumer preferences. If your products are positioned as eco-friendly, consumers are more encouraged to purchase with you over competitors. Just over one-third of consumers select a brand over another specifically because it supports a cause they believe in, and 73% of consumers say it is important to them that companies take environmentally responsible actions.
By showcasing a sustainable product assortment, you can tap into this growing consumer demand for green labelling.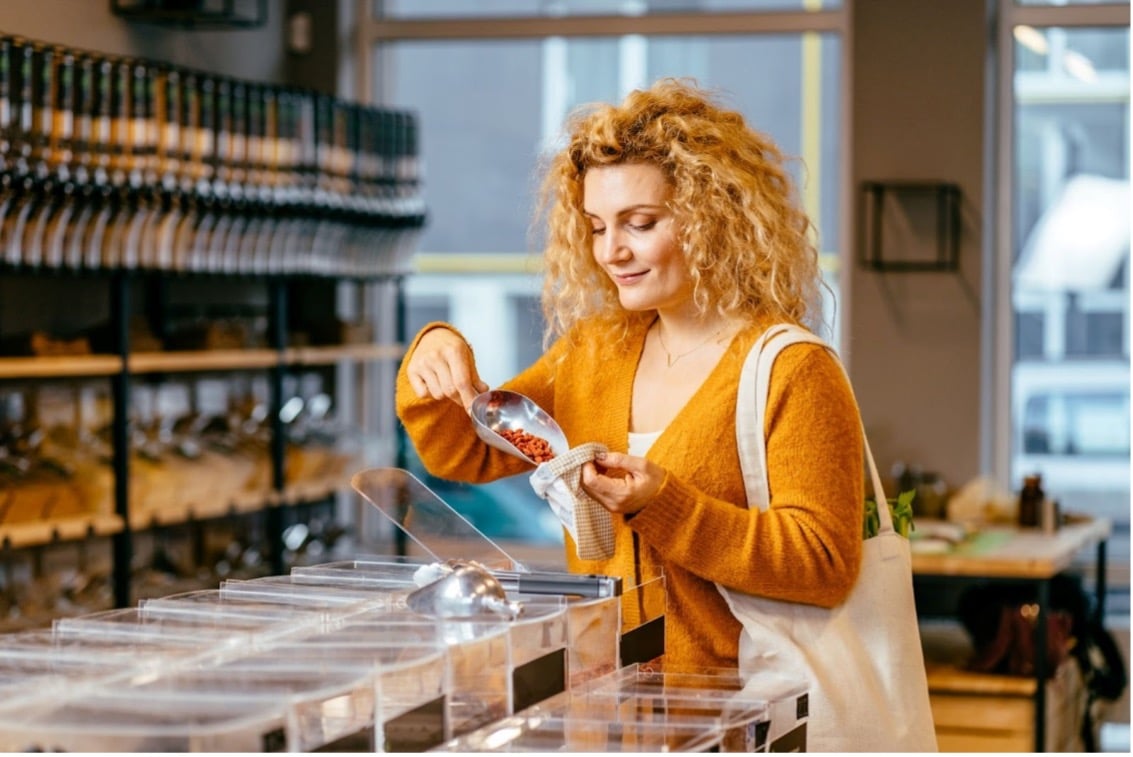 Loyalty vs Convenience
Finally, businesses must take into account the impact of loyalty versus convenience. With the rise of subscription services and loyalty programs, customers are likely to spend more with businesses that offer rewards and incentives. However, convenience is also an important element. Customers want to be able to easily find the products they need without having to search through multiple websites or stores. Location of your products is also essential, as customers are looking for the quickest and most convenient place to shop. By offering a range of basics in your assortment planning, consumers will opt to go to a closer location for a similar item rather than going further for the exact Stock Keeping Unit (SKU) they want.
Conclusion
In today's market, there are many decisions to make when building an optimal assortment. Understanding the significance and impact of incremental sales is key to optimising your assortment and merchandising strategy, driving revenue growth. Our team of RGM experts can help you in analysing your incrementality data to make smarter assortment planning decisions.
Learn more about our RGM and Data Science offerings to improve your revenue streams here.