10 key points to consider when transforming your customer experience.
Enzo Ferrari once said "I don't sell cars, I sell engines. I throw the car in for free since something has to hold the engine." Enzo was a man clearly passionate about his core technology! Let's imagine though that we took one of Enzo's glorious engines and placed it in an old, dilapidated car one sharp turn from the scrap heap. What would happen? The vibrations alone would cause the wheels to fall off, and the beautiful engine would go to waste. Like Enzo, we love our core technology. However, a powerful engine is useless without a strong chassis and a committed driver.
Therefore, to be able to enjoy the full potential of our technology, every single element around it needs to be perfectly orchestrated. Now, let's translate this to our business. Marketing technology is a powerful tool, but to create seamless customer experiences that drive value, alignment between the people, processes and technology in your organisation is essential. This requires business transformation. It's obvious many of you feel that transformation and change isn't easy, and I get that – the stakes are high, and transformations can be complex and costly. However, without holistic transformation it's impossible to realise the absolute value of a customer-centric business.
People, processes and technology – in that order.
Often, we see companies focus on technology first – they buy a stack of software and dive straight in the deep end without any consideration of the environment around the tech. Typically, we visit these companies after a year of ownership and find that there's been very little progress in organisational maturity, or value realisation. Technology is an enabler of amazing things, but like your washing machine, if you put garbage in you get garbage out (GIGO). Most companies will have baggage, legacy systems, data or processes that limit their ability to deliver an engaging customer experience.
It's also a shift in mentality for most businesses, and that's where change comes into play. The good news is that the implementation of a new solution is the perfect time to address some of these issues!
Many of our clients find it useful to consider people, process and technology, in that order. First you need to ensure you have the requisite skills available. Then you need processes that remove any blockers to success. Then, and only then, you can build your technology around your people and processes to achieve the optimal fit.
Here are some key points to consider when reviewing people, process and technology.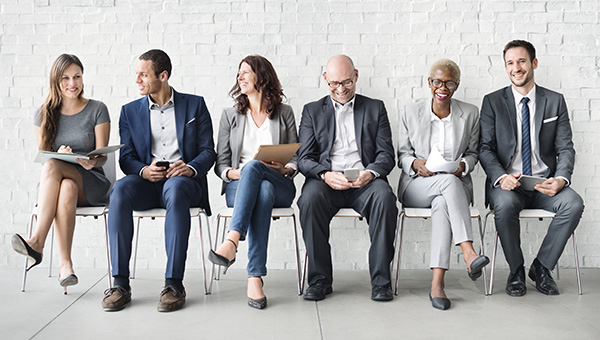 People.
Start with a skills assessment.
You may find hidden talents in your team. On the other hand, you may find your trusted guys don't gel with the modern marketing approach. Either way, it's important to identify the skills available to you so you can shape your team, processes and tech accordingly.
Don't underestimate the challenge of finding subject matter experts.
It takes us at least 3 months to find someone great and both marketing and technology experience. Don't let recruitment become your barrier to success, get stuck in early!
Stakeholder involvement is critical.
Don't wait too long to involve your key stakeholders. Experience tells us that change is much easier when people understand the reason for, and value of, the change. After launch, consider implementing joint accountability to maintain a sense of ownership.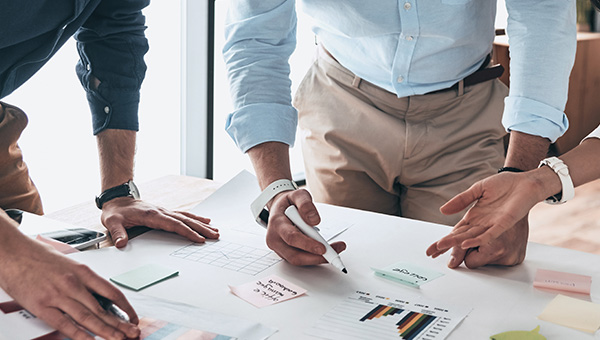 Processes.
Start at the top.
We find that strategy has the biggest impact on success in delivering a great customer experience. If the strategy doesn't consider the art of the possible, performance will throttle due simply to a lack of imagination. Ideally, you should define strategy by the needs of your customer as they move along their journey, rather than the business need.
Always put the customer first.
Customer experience is a hot topic and extends further than marketing alone. It should however be a central principle of your organisational model. Basically, you should endeavour to understand your customers as much as possible, and then use what you learn to deliver relevant and timely marketing that creates value. Persona and customer journey mapping are a great way to get to know your prospect better.
Knock silos down with a sledgehammer.
Silos kill progress. Silos kill customer experience. Silos are evil. Knock them down. Gene Phifer of Gartner suggests that only the CEO can knock down silos and even then, it still takes explosives. We recommend you start by creating some form of joint accountability within a cross-functional team. Give the team a customer challenge and use their output as a testbed for greater integration.
Trust your team to get the best results.
To get the best from your people, it's important to enable trust in their expertise. Give a business problem to your subject matter experts and allow them to create a solution from their knowledge and experience. This will not only empower and motivate your team, but also adjust your culture to focus on the customer.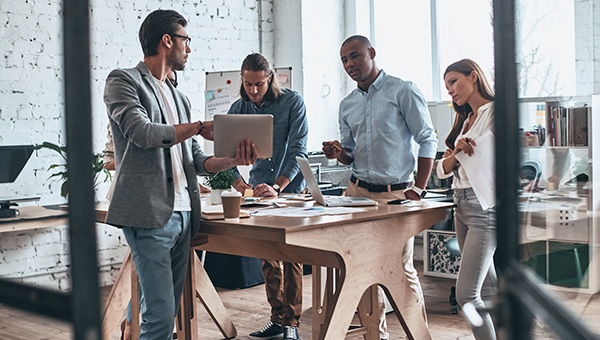 Technology.
Make technology an enabler, not a bottleneck.
Your technology stack should give your team the tools they need to deliver world class marketing. As we've discussed though, the inspiration and ideas will come from your team, and your processes will ensure they execute to a high standard. Technology is the enabler to turn people and process into output.
Start small and grow with the business.
Big change can scare people – start with the basics by identifying quick wins and generating the initial value to convince people that customer-centricity is a fundamental change.
Consider your integration needs.
We generally see two kinds of clients – those who want to integrate every system in their stack and those who don't care about integration at all. Integration of your data can be hugely valuable however, it's worth prioritising your most important sources to avoid change fatigue.
If you'd like more advice about business transformation to become truly customer-centric, reach out to our team of experts!